What will partnering with Transitions Training mean to you?
PERSONAL IMPACT
Understand the importance of getting results and feeling valued.
CLARIFIED COMPETENCIES
Teamwork, communication, decision making, leadership and others help everyone know where the "bar" is.
RENEWED OWNERSHIP
Increased motivation from the new high potentials to long time employees through increased personal accountability.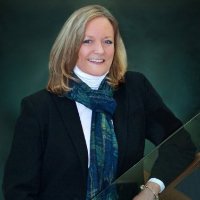 Lizabeth Wiggins is Principal with TransitionsTraining, LLC.  She plays a key role in business development at the firm as well as working with clients in talent management, career counseling, and leadership development toward meeting strategic business goals.
Liz's engaging personality and communication style make her a sought after speaker and partner in the arenas of talent engagement and development.
What our clients say about us
"Liz is one of those people that can bring out the best parts of the people she works with."
"…Liz influenced many, and coached more, to find unity and purpose in teamwork, vision, and leadership."
I asked Liz to meet with someone to assist in their career growth.  After their meeting with Liz, I notice a marked difference in their self confidence and a renewed sense of purpose as related to their career path and potential opportunities.  Shortly thereafter, they found a role that they felt would be the start of a great new leg in their career.
We engaged Liz to perform a pre-employment assessment with a potential Principal level candidate to fill an important and strategic leadership position at our Firm.  Our executive & management team wanted to make sure we covered all aspects of the candidate's qualifications, from technical skills to "culture fit."  Liz provided a clear explanation of the assessment results while clarifying areas of consideration so that we could make the best informed decision for the long term goals of the Firm.
The CEO of our company engaged Liz to do career counseling with me because I was just promoted into a managerial role.  I was so changed in the process with what I learned about myself and how to maximize my role at our company.  In the five sessions we met together I received a very clear vision of who I am and a career plan for where I'm going in the company to leverage my talent and contribution.
Liz has a very engaging yet down to earth style when she is in front of a group.  Her ability to take whatever the topic is and translate it into action after the session is key to the change she brings about.  She creates real paradigm shifts for her participants.
I did vocational counseling with Liz when I was just getting started in my career.  She gave me insights into my abilities and strengths that changed how I saw myself and gave me a boost in self confidence that helped me to launch my career.